The Best Richard Mille Timepieces To Invest In
Richard Mille is one of the best luxury watchmakers in the world. The Swiss-based manufacturer is famous for introducing innovations to his already high-quality designs crafted from Avante Garde materials.
Due to this title of being one of the best luxury watchmakers in the industry, Richard Mille watches tend to cost a lot of money. However, one could argue that although they cost a lot, they are a great and safe investment, and we agree. 
Watches can serve as excellent investments. However, there are things one should know before looking for a watch to invest in. They are as follows:
Tips For Investing In A Watch: 
Know Your Budget
Richard Mille watch prices go from anywhere from thousands of dollars to a million dollars. So deciding how much you are willing to spend is a good idea. 
Find A Trustworthy And Well-known Brand
Richard Mille is, of course, a trustworthy brand along with Audemars Piguet, Patek Philippe, Rolex, and many others. Even if we are generally talking, you should still invest in a watch from a well-known trustable brand. 
Good Resale Value
This is a point that investment depends on. Good resale value is what you are looking for in a watch. A watch that can retain its value over time is your best choice. You will be able to enjoy the beauty of the watch in the present and also sell it for good value in the future. 
Make Sure The Watch Is Authentic
Nowadays, one can find thousands of replicas of renowned watches. To differentiate between them can be difficult. However, there is a massive difference in quality. These fake watches' movements, reserve powers, complications, and precision are terrible. So make sure that the watch you are buying is original.
Does The Watch Fit Your Wrist?
It would be best to look for a watch that fits your wrist. If you have a slim wrist, then go for a slim watch. If you have a heavier wrist, go for something larger and bolder.
The Design
When you are looking for a watch, you want to buy something that looks attractive. You will enable yourself to enjoy the beautiful watch during the present and sell it easily in the future.
Movement
This is what watch enthusiasts look out for the most in a watch. Movement is what makes a watch function. There are two major types of movements, Quartz and Mechanical. Mechanical can be subdivided into manual and automatic. So before investing in a watch, look if it features the kind of movement you would like. 
Complications
Complications are what most people look out for in a watch after the design and movement. Complications like perpetual calendar, moon phases, dual time zones, etc., can boost the value of a timepiece. Moreover, you should ensure that a watch contains complications that you will use in the future. 
Now that we have learned about how to find a watch you can invest in, let us look at some excellent Richard Mille watches that you should consider investing in.
Richard Mille Watches To Invest In
Richard Mille RM 011 Felipe Massa
The RM 011 Felipe Massa in rose gold could not be kept from this list. The Brazilian F1 driver's Richard Mille watch is an excellent investment. You can buy this watch for over $235,000 from here.
Richard Mille RM 40-01 McLaren
Another watch from the Richard Mille Family, the RM 40-01, is another brilliant investment watch. You can get your hands on this watch for about $898,000 from here. 
Richard Mille RM 07-01 Rose Gold Ceramic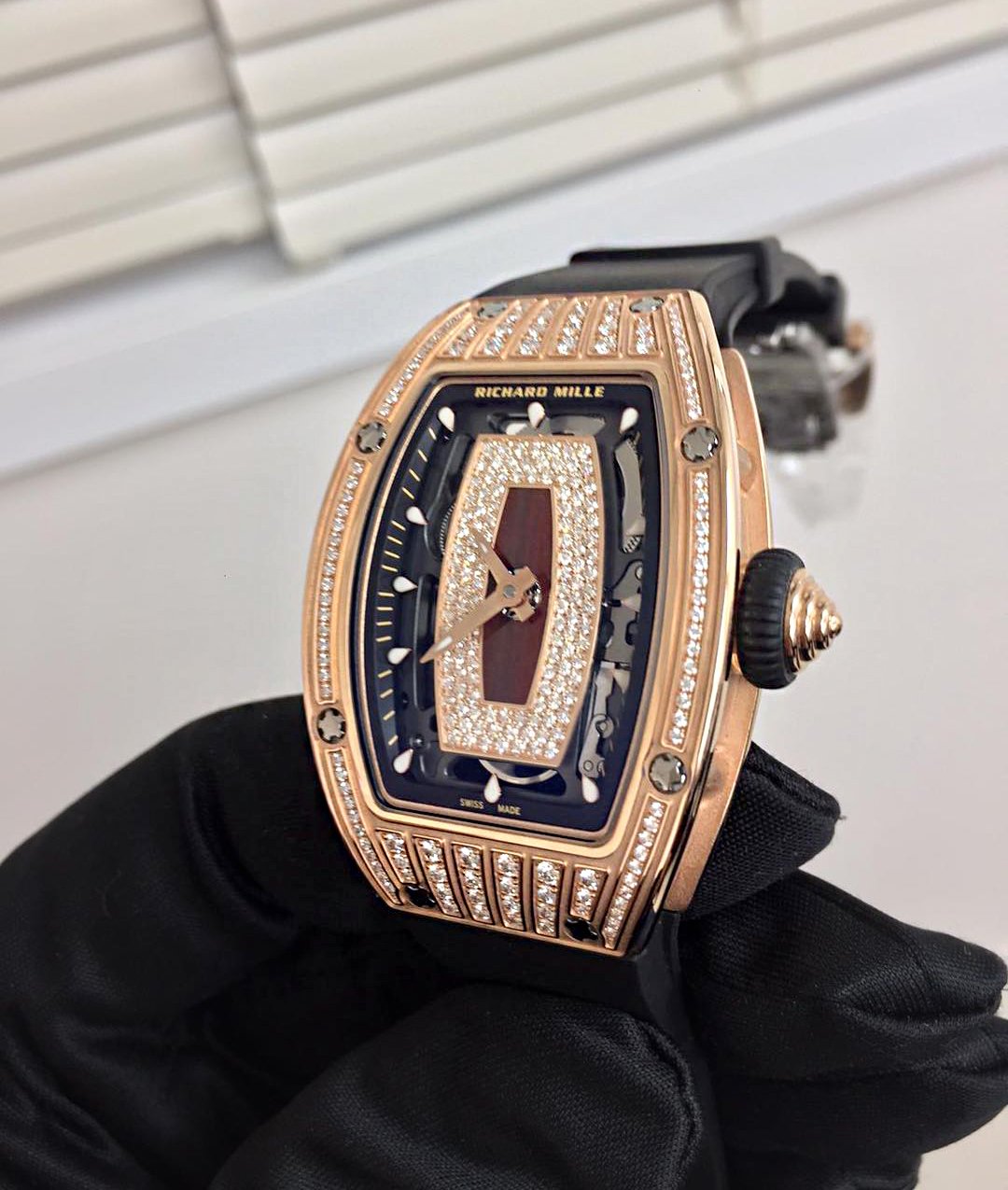 This watch here is a ladies' watch. It has good investment potential, and you can purchase this watch for about $221,000 from here. 
Richard Mille RM 52-05 Pharrell Williams
Another watch on the list produced for a Richard Mille partner; here we have the RM 52-05 Pharrell Williams. This watch is the most costly on this list as it goes for more than $3.5 Million, primarily as only 30 pieces were made.
Richard Mille RM 27-04 Rafael Nadal
Rafael Nadal and Richard Mille have been partners for a very long time. They have produced many watches along the way. However, the RM 27-04 is Nadal's signature watch. As the watch was limited to only 50 pieces, its resale value is high. This watch can be bought for over $2.5 Million. 
Conclusion:
Investing in a Richard Mille timepiece is a great idea. These watches are highly durable and will last for a long, long time. If Richard Mille watches are described in one word, then that one word would be exclusivity. 
If investing in a Richard Mille timepiece interests you, consider the options we have suggested.
---