The Home Of Luxury Shopping - Dubai
Shopping is a thing people around the world enjoy. People like to spend their time looking at new things, buying some, and adding some to their wishlists. It is overall an enjoyable experience for the person involved. 
Luxury shopping is different from your normal type of shopping. The things you see are superior in design and how they work and are also far more expensive. They are high-quality products made from the finest of materials, designed by the finest of designers, and produced by the best of workers. Luxury products never fail to amaze, be it their quality, features, design, etc. 
There are many luxury shopping centers worldwide, but nothing comes close when we talk about Dubai. And this is what we will be looking at today, luxury shopping in Dubai. 
Before starting, we have some tips for you for luxury shopping.
The first thing you should do is schedule an appointment with the store. This will not only help you avoid fighting against multiple customers for the salespeople's attention but will also help you get personalized service. This will save you time as they will help you to find what you want. 
The second tip revolves around research. If you want to buy something, you should research it online before going to the store or making an appointment. Knowing what you want will help speed up your shopping, and you will be able to get what you want without any hassle (if in stock).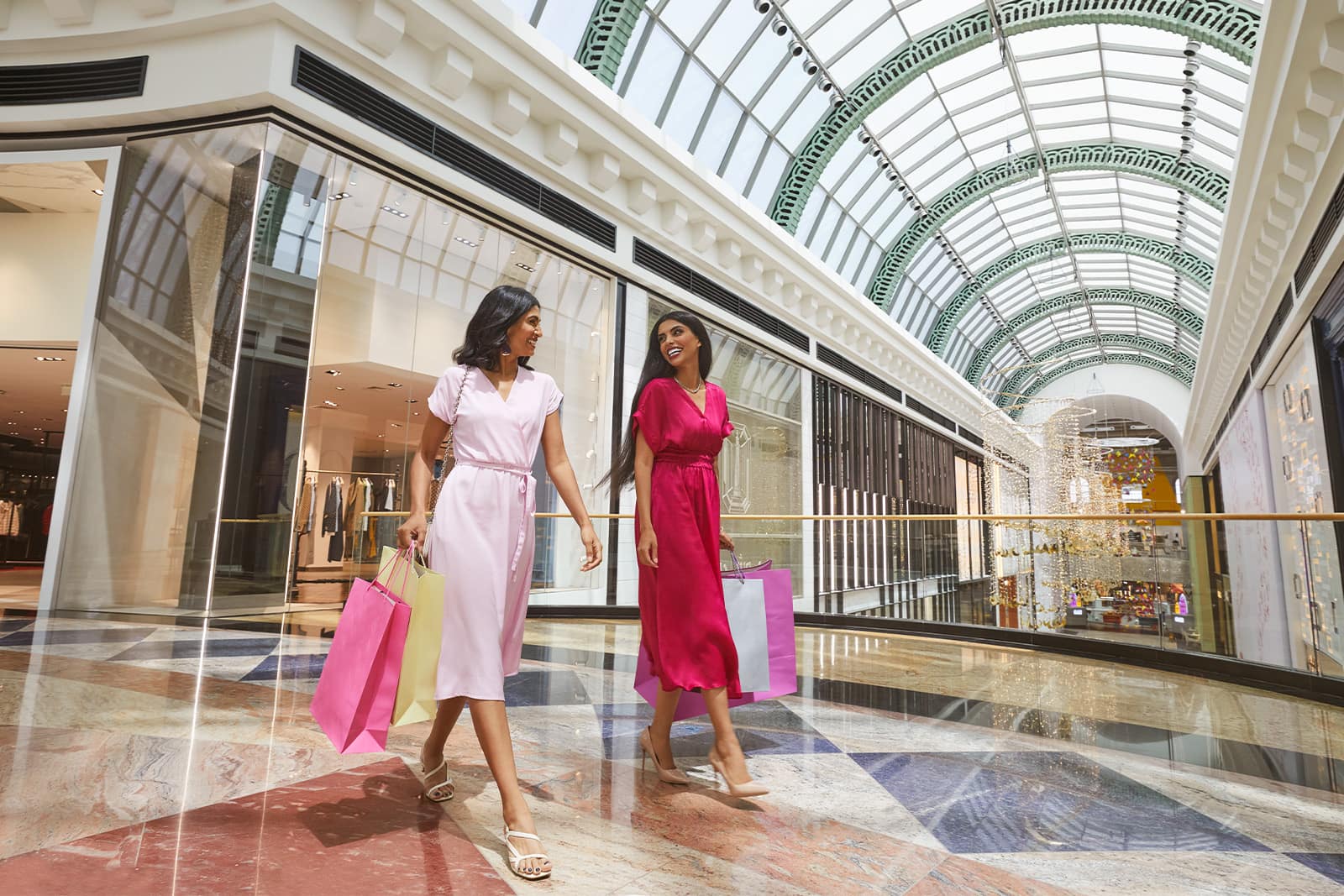 Moreover, you should dress accordingly. It does not matter if you wear a t-shirt and jeans or are dressed up wearing diamonds and a fur coat as sales associates nowadays know that wearing a t-shirt and jeans does not mean you have no money to spend. You could wear the outfit you plan on wearing along with your purchase. For example, if you are buying a new shoulder bag for the winter season, you could either wear or bring your down coat to make sure that the straps fit over the shoulders fine.
It would help if you also ask them what is in the back, as luxury stores usually display fewer items than regular stores. A misconception is that the displayed items are the only items in stock. However, they typically have additional items and out-of-season stock in the back of the store. Ask them if there is something in the back of the store similar to what you are in search of, and you could even get a discount.
Try your potential purchase on. Please do not be embarrassed to try your potential purchase as you spend lots of money on it. It is essential to make sure that the item you are about to purchase fits you and looks good on you. Usually, if you are buying a handbag, they will let you out your belongings inside to see if they fit. 
It would be best to ask them many questions as there is not a thing in this world called "too many questions." You could ask a salesperson about what type of material was used, different ways the item could be worn, the return policy, how the item wears over time, or an upcoming sale where you can get a discount on the product you are purchasing. You can ask a lot of questions and do not hesitate as you are about to spend a lot of money. 
Lastly, you should think a lot before buying a luxury item. If you need more time, you could ask them to put the item on hold for a few days or hours until you have made up your mind. But if you have already made up your mind, then it is time for checkout. 
Now that we have learned about tips for luxury shopping let us guide you to luxury shopping in Dubai.
The Dubai Mall
The home to the largest collection of luxury brands and all of that under ONE ROOF! There is also a 440,000 sq ft avenue dedicated just to fashion. 
BurJuman Center
The BurJuman Center, under the ownership of the Al Ghurair Group, is also one of the major luxury shopping centers in Dubai. It has a collection of many famous brands. 
Gold Souq
If you are looking for jewelry, the Gold Souq is your place to be, the perfect destination for gold and diamond jewelry.
Wafi Shopping Mall
This shopping mall is also home to some major luxury fashion brands, grand statues, stained glass windows, and intricate mosaic floors. 
Mall Of The Emirates 
The multi-level shopping center opened in November 2005 and is home to about 560 international brands.
Jumeirah Plaza
With its striking pink-colored exterior, this is one of the most gorgeous shopping plazas in the mini-city.
Ibn Battuta Mall
The home to about 270 luxury shops, it is one of the largest malls in Dubai and known to be one of the largest themed shopping malls in the world. 
Deira City Centre
By far the most popular shopping in Dubai, the Deira City Centre features a line of luxury brands such as Zara and Virgin Megastore. 
Al Bustan Centre
This center features almost all of the best brands in the world. From the Paris Gallery and Damas, this place has them all. 
Conclusion:
Luxury shopping in Dubai is a very exciting process. You will be able to shop from any brand without worries, as Dubai is THE PLACE for luxury shopping. Every place on the list is packed with famous brands. Luxurious!
---